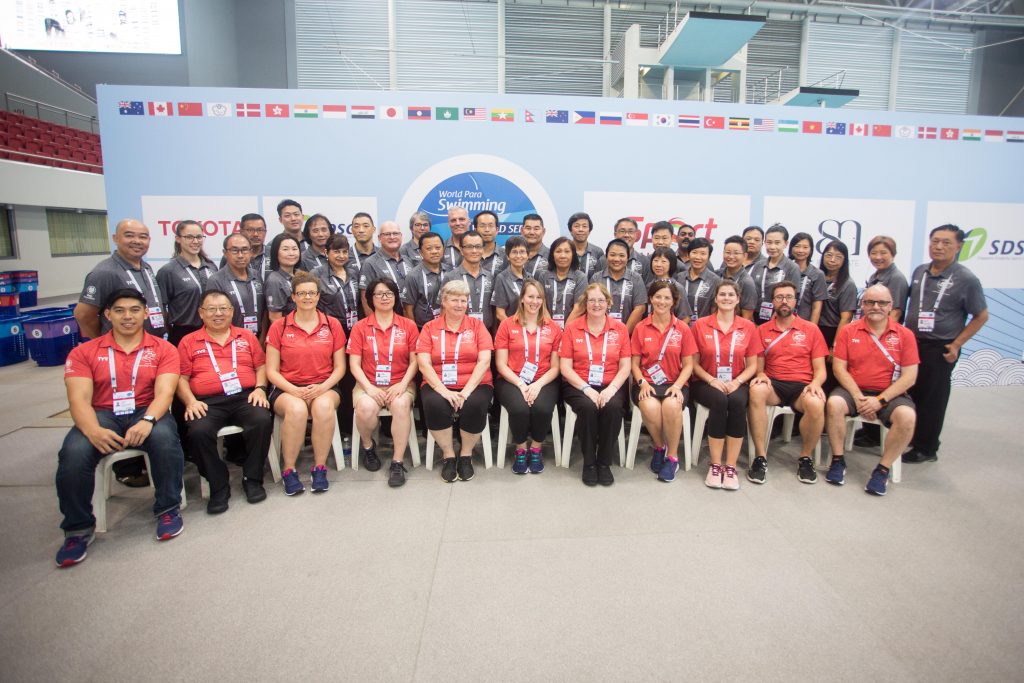 Mr Arthur Lee, 73, a name well known within Singapore's swimming community, has been appointed the Asian representative to the Swim Committee at Virtus: World Intellectual Impairment Sport. This is the first time a Singaporean has been appointed for this role.
In a global movement to bring more professionalism to para sports, Virtus, the international federation governing sports for athletes with intellectual impairment, set up specialised committees to gather expertise from all regions of the world.  Lee will be contributing as Asia's delegate alongside Dave Harman from South America, Celeste Sychterz from North America, Ina Fowler from Africa and Ivan Volosach from Europe in the Swim Committee. The committees will lead and manage sport competition programmes to promote and develop growth across all regions. Lee will be serving a three-year term in the Swim Committee from 2020 to 2023.
Sharing his thoughts on the appointment, Lee said, "Volunteering offers me a chance to give back to the community and make a difference. I'm honoured with the appointment which came at the most challenging time to organise any competitions, but it certainly gives me more time to plan ahead."
Lee adds on, "Taking the first leap into volunteering may be the hardest but I call upon more individuals and organisation to come forward and share their expertise with the community. I look forward to working with numerous stakeholders as we bid to bring more PWDs into para sports, and make para sports more accessible to the able-bodied community."
With over 30 years of officiating expertise under his belt, Lee has been a strong advocate of inclusion and professionalism in our nation's swimming meets. Lee volunteered as a technical official and officiated his first Singapore Disability Sports Council (SDSC) National Swimming Championships back in 1995. Since then, he has continued to take up key roles in the para swimming sector, such as competition manager for the 2015 ASEAN Para Games and 2019 World Para Swimming World Series. Lee has also worked closely with the SDSC to professionalise the local para swimming sector. Today, more than 30 other technical officials in Singapore have been trained by Lee to officiate para swimming meets.
Kelly Fan, Executive Director, SDSC, shared, "Many of us tend to look at the stars, and we forget that stars shine because of the darkness around them. If our meets had not been run professionally by technical officials like Arthur, it would have been hard for us to select our top swimmers to represent Singapore. Arthur's contribution to our para swimming successes should not be overlooked, and we are proud that his vigour and dedication would now be propelling a movement far beyond our shores. We hope that we will find more Singaporeans to continue his legacy."
###