Help Change Lives Through Sports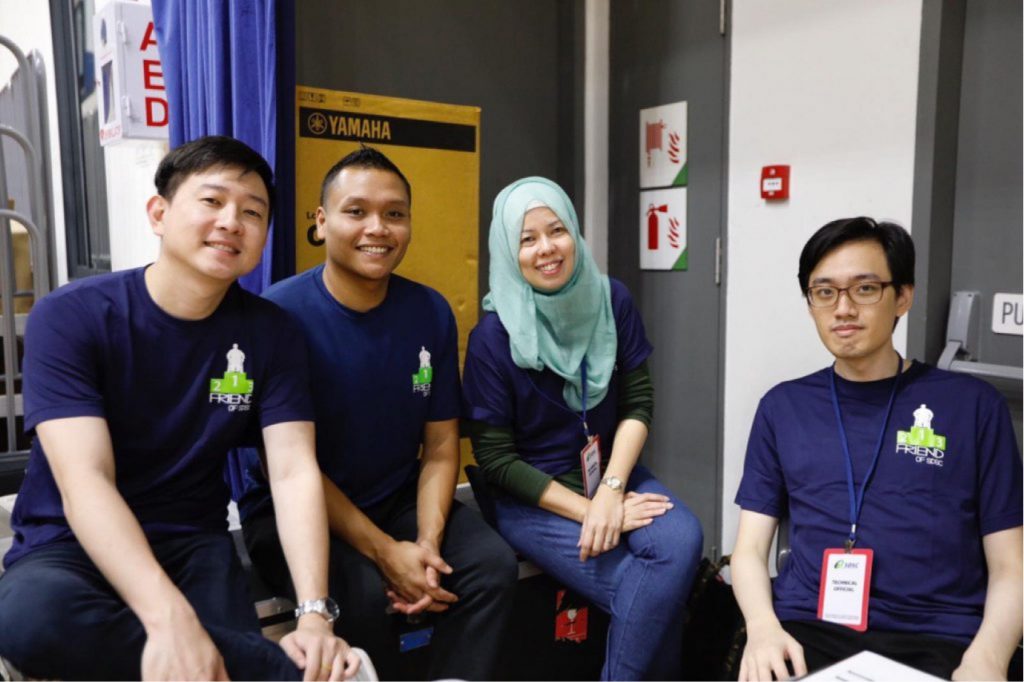 Volunteering is about making a difference in other people's lives through giving, contributing, and assisting them as well as the community at large. It is not just an act to help or benefit other people, but it can also make a difference in our own lives through meeting people with similar interests as well as from all walks of life.
No help is too little as we work to empower people with disabilities to reach their potential. As a voluntary welfare organisation (VWO) and registered IPC charity, the support of our volunteers is vital.
Why Volunteer With Us
Only organisation in Singapore which reaches across all disability groups, offering a wide range of sports at both elite and non-elite levels
Promotes self-fulfilment, skill acquisition, increase understanding and social integration in relation to managing persons with disabilities (PWDs).
Promotes good citizenship early in our lives as we experience the rewards of giving back to the community, particularly to persons with disabilities (PWDs)
Develops passion, learns empathy, gains exposure to the different types of disabilities, and develops an appreciation and awareness of the struggles that persons with disabilities (PWDs) face
How You Can Help
Learn a new skill, or apply your unique skills in a variety of roles and activities that span over 20 sports.
Administrative-based roles
Opportunity to gain insights into the events planning process. Also able to understand and experience the administrative work and operational support that is involved when running an event or programme in SDSC.
Examples include admin support roles such as data entry, filling, office assistant.
Example of Responsibilities:
Keying of event/participants/coaches information into the database
Assisting in document management, filing of event/programme documents
Assisting in binding, printing, scanning of documents
Event-based roles
Opportunity to experience the actual support or conduct of SDSC events or programmes.
Examples includes:
Event services (E.g. Logistics, transport, food & beverage),
Event conduct (E.g. Championships, fundraising, roadshows)
Example of Responsibilities:
Event services
Coordinating logistical setup of event day
Coordinating catering, other food/snack needs
Coordinating transportation for participants and/or coaches to get to/from event venur
Event conduct
Assisting in registration duties, ushering, timekeeper, announcer, athlete management, call room assistant, etc.
Skills-based roles
Opportunity to learn and pick up specialised skills for events.
Examples includes:
Media (E.g. Photography, Videography, Design)
Sports-related (E.g. Coaching, Assistant Coaching, Officiating/Refereeing),
Medical Services (E.g. First-aid, Sports Massage, Physiotherapy)
Example of Responsibilities:
Media – Assisting by taking photographs during events; designing collaterals and editing event videos
Sports-related – Assisting to coach school students for sports programme; Assisting in officiating sports meet/competitions
Medical services – Assisting in providing medical care, first aid or physiotherapy to athletes/participants during events/programmes
Join Us!
Register with us as a volunteer and we will be in touch when an opportunity arises. Register by filling this form.
Contact
For any inquiries, contact the volunteer team at volunteer@sdsc.org.sg