Haw Par National Youth Swimming Championships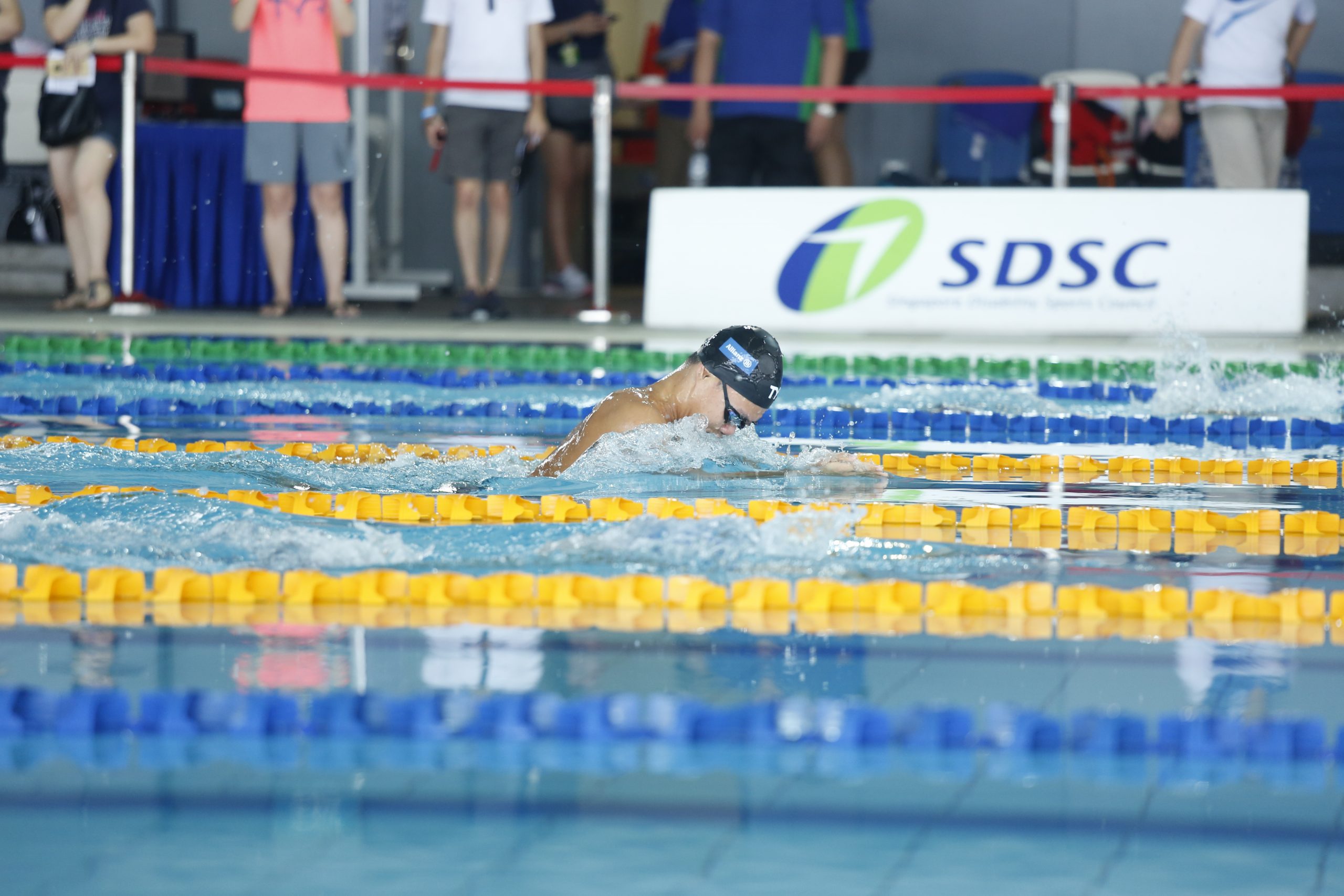 This competition aims to create opportunities for disabled persons to compete at a competitive level. Naturally, the competition also serves as a platform for SDSC coaches and officials to scout for new talents in hopes that they will be able to join the National squad and proudly represent Singapore at international competitions. Furthermore, we also wish to nominate athletes who do well to represent Singapore at major/international competitions.
---
[Update: 6.00pm, 7 February 2020] POSTPONED UNTIL FURTHER NOTICE 
For full statement, download from here.
The Singapore Disability Sports Council (SDSC) is pleased to invite all schools, associations, clubs, and individuals to participate in the upcoming Haw Par National Youth Swimming Championships held on 27 March 2020 (Friday).
Date: TBC
Time: 8.30am (admission), 9.30am – 4pm (event) [Time TBC]
Venue: Our Tampines Hub
Categories:
17 – 18 years old (Born between 2003– 2002)
15 – 16 years old (Born between 2005 – 2004)
13 – 14 years old (Born between 2007 – 2006)
11 – 12 years old (Born between 2009 – 2008)
9 – 10 years old (Born between 2011 – 2010)
7 – 8 years old (Born between 2013 – 2012)
Eligibility:
Physical Impairment, PI (Classes: S1 – S10)
Visual Impairment, VI (Classes: S11 – S13)
Intellectual Impairment, II (Class: S14)
Hearing Loss, HL (Class: S15)
Autism, ASD (Class: Autism)
Down Syndrome, DS (Class: DS)
Entry Fees:
SDSC Members: $5.00 per participant / official
Non-SDSC Members: $10.00 per participant / official
Entry fees would entitle the participant / official to accreditation and a meal voucher (worth $5). Participants would also be provided with a certificate of participation.
*Please note that as part of our Going Green efforts, we will NOT be providing bottled water at the event. Please bring your own water bottle for use at the event.
Local Classification:
Please email to Mr Kang at tze.wei@sdsc.org.sg to register for a local classification slot by 19 February 2020, 6.00pm.
Participants who have already been classified during the National Inclusive Swimming Championships 2018-2019 need not be reclassified.
Please find more documents available for download below:
Event Information

Entry Form
OTH Medical Evacuation
Please submit all necessary documents via email to carolyn.chia@sdsc.org.sg by 6 March 2020. Payments must also be made by the registration deadline.
Late entries will not be accepted, and changes to entries will not be allowed after the registration deadline.
Becoming an SDSC Member:
If you are keen to become an SDSC member (individual or ordinary/associate), please find more details available here.