More swimmers make a splash at the annual Haw Par National Youth Swimming Championships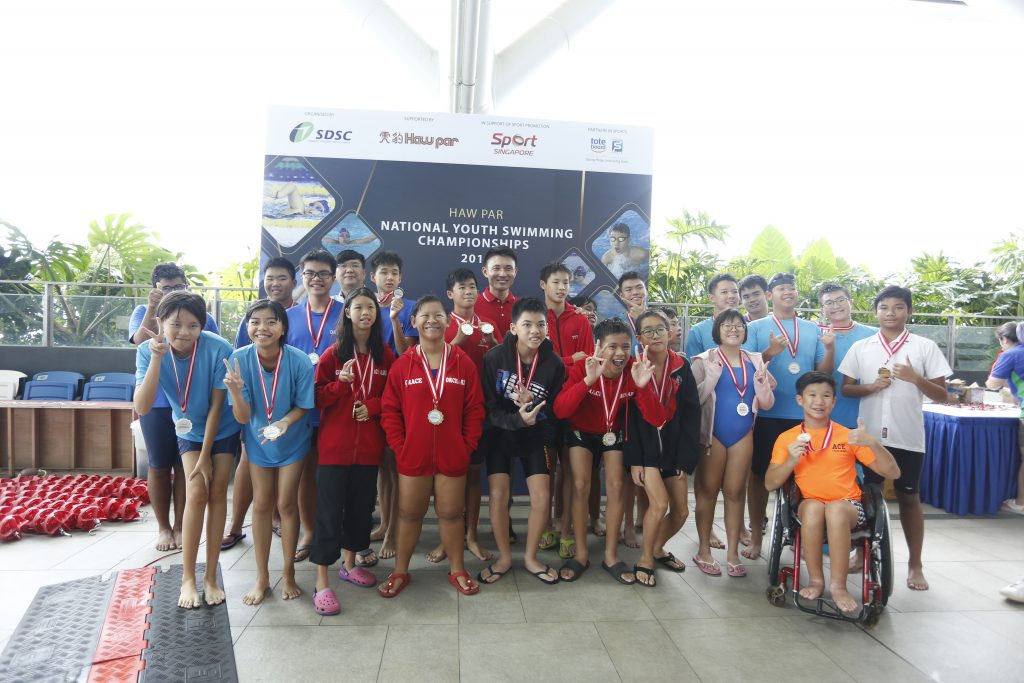 The only national swimming championship that caters to youth across different impairments – intellectually impaired, deaf and hard-of-hearing, physically impaired, visually impaired, autism and down syndrome
More youths with disability taking part (87 in 2018 to 89 in 2019)
Singapore, 27 September 2019 – 89 youths from 20 different schools and organisations took to the pool for the Haw Par National Youth Swimming Championships 2019, marking the second consecutive year that the number of participants has risen.
Providing the foundation for young swimmers to experience competitive sport, the Haw Par National Youth Para Swimming Championship is the only national swimming championship that caters to youth across different impairments – intellectually impaired, deaf and hard-of-hearing, physically impaired, visually impaired, autism and down syndrome.
This is the third year that Haw Par Corporation Limited is adopting the event as title sponsor, previously known as the National Special Schools Swimming Championships before the championships were renamed in 2017.
The Cerepral Palsy Alliance Singapore saw 5 of students participating this year, winning a total of 10 medals for their school.
"I think it's a very good opportunity for all my students. It's wonderful that there are such inclusive events to enable them to feel a sense of pride in their own capabilities," said Ms Debbie Chan, a teacher from Cerebral Palsy Alliance Singapore.
ASEAN Para Games silver medallist (100m Freestyle S13) and bronze medallist (50m Freestyle S13) Wong Zhi Wei, representing Art Aquatics, won 6 gold medals, and is aiming for gold at the upcoming ASEAN Para Games in Philippines in 2020.
"I was able to hit near personal best times today and I think I achieved good timings. It is important to be consistent and continue training hard", said, Zhi Wei.
Gracing the event were Mr Baey Yam Keng, Senior Parliamentary Secretary, Ministry of Transport & Ministry of Culture, Community and Youth, and he was accompanied by Mr Chris Lee Kay Swee, Haw Par Company Secretary, Haw Par Corporation Limited. 40 employees from Haw Par Corporation turned up in full force to cheer the young participants on.
"Swimming is one of the most popular sports among our para athletes and we've seen many go on to represent Singapore at regional competitions and major games. Competitions like the Haw Par National Youth Swimming Championships are important milestones for our young swimmers and we look forward to uncovering Singapore's future champions," said Ms Kelly Fan, Executive Director, SDSC.
###