Swimmers of All Abilities Took Part in Haw Par National Youth Para Swimming Championship for the First Time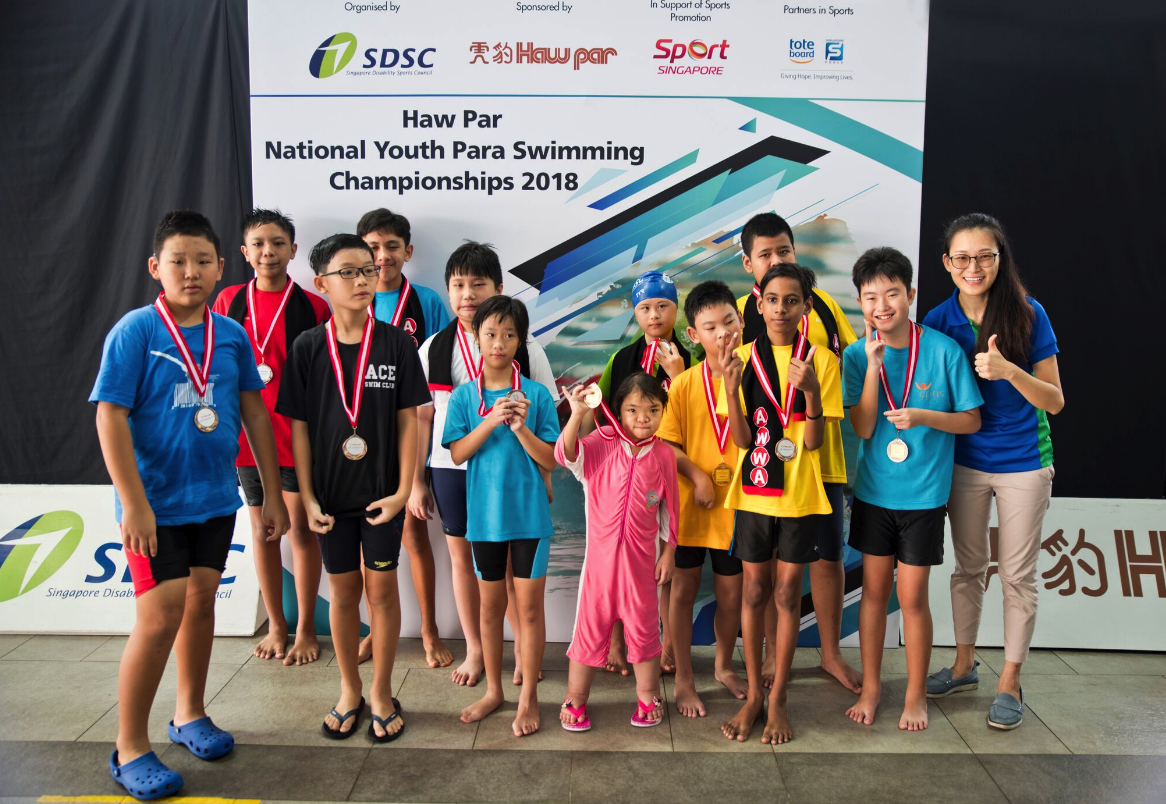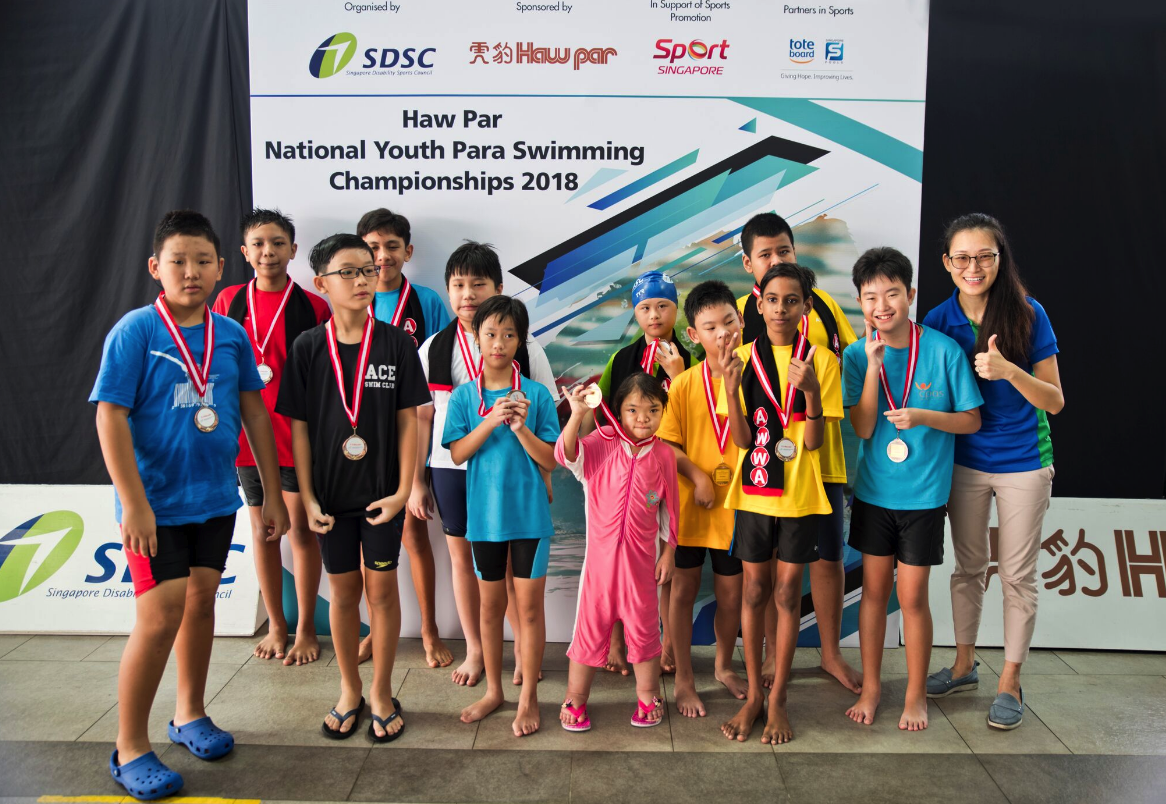 First time that non-competitive events are introduced at the championship to promote swimming as a lifestyle
More youths with various disabilities taking part (82 in 2017 to 87 in 2018)
The only national swimming championship that caters to youth across different impairments – intellectually impaired, deaf and hard-of-hearing, physically impaired, visually impaired, autism and down syndrome
Parents took the reins as volunteers at the championship
For the first time, the youth swimming competition organised by the Singapore Disability Sports Council (SDSC) introduced non-competitive events. As part of SDSC's efforts to build a supportive and inclusive sporting eco-system, the Haw Par National Youth Para Swimming Championship is the only national swimming championship that caters to youths across different impairments – intellectually impaired, deaf and hard-of-hearing, physically impaired, visually impaired, autism and down syndrome. The championship received saw 87 participants from ages 7 to 18-years-old competing in the events. A total of 17 schools and organisations took part in this year's competition.
This is the second year that Haw Par Corporation Limited is adopting the event as title sponsor.
In a bid to promote a healthy lifestyle and overall well-being, 23 participants took part in the newly introduced non-competitive events – '25m Finisher' and '50m Finisher'. The new events underscore SDSC's commitment to promote inclusion and create more sporting opportunities for all.
One such participant is Colin Soon who, who at a tender age of 13 is making waves at the annual meet by sweeping up seven gold medals in the 50m Freestyle, Butterfly, Backstroke and Breaststroke and 100m Freestyle, Backstroke and Breaststroke S13 events. Projecting positivity, Colin Soon who has visual impairment shares his aspirations on swimming: "I push myself to achieve my best. No matter what, I will always keep trying."
In an effort to strengthen the disability sports community here, SDSC embraced the idea of having parents of the participants voluntarily fulfill roles in the running of the events. KC Wong, father of Wong Zhi Wei said: "It's great to see more parents involved in their child's sporting interest. Taking time off of work to show support is important and creates an unspoken bond between child and parent. I hope to see more parents come forward and lend a hand at such sporting events."
Another familiar face was Han Liang Chou, a current national swimmer who took time off to lend a hand at the meet. "I'm glad to be back at the pool, this time wearing a different hat. It gives me a chance to get a better understanding of the planning and effort that goes into running competitions like these."
"It is heartwarming to see SDSC and the teachers and parents coming together to provide this opportunity for the children and youth to experience sports and build camaraderie. Haw Par is pleased to be able to support their effort as a sponsor of the National Youth Para Championships," Mr Wee Ee Lim, CEO of Haw Par Corporation Limited commented.