Athlete Q&A | Nur Syahidah Alim
6 May 2020
The circuit breaker measures in Singapore are in place from 7 April 2020 to 1 June 2020. During this period, our athletes are unable to continue training. We speak to the athletes and the coaches to learn more about how they are continuing to keep fit.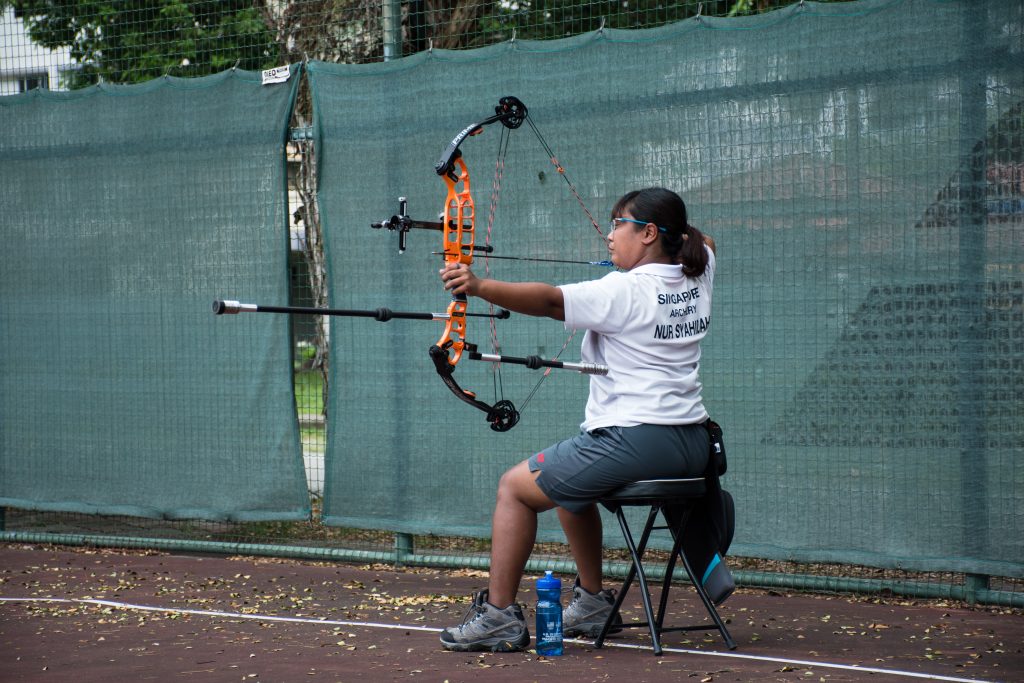 Athlete Q&A
As part of our brand new series, 'Athlete Q&A', we invite members of the public to share their questions for our athletes. These questions are then posed to the athletes, for an in-depth interview and discussion.
Our second guest was Nur Syahidah Alim, about her sports journey, pre-competition routine, training from home, THAT unexpected experience at the Rio Paralympic Games 2016 and more.
Questions
0:55: Have you ever competed in a sport other than archery?
1:20: How did you discover and why did you choose archery?
2:14: Can you share the process on how you became a national archer?
3:47: If there is one tournament outside of the Paralympics you have not won, and are determined to win, what would it be?
4:40: Do you ever have a problem with your peep, especially when competing indoors and you wear glasses?
6:25: When you are preparing to shoot, what actually goes through your mind for you to perform at your peak? To add on, do you have anything that is very specific to yourself? Like do you listen to music? What is your mindset like during competition?
7:19: What is a typical day like, for you now, during this period?
9:02: Syahidah's Rio Paralympics experience
A big thank you to Syahidah for her time and for joining us. Stay tuned for more 'Athlete Q&A' sessions coming your way.