SDSC Safe Return Sport Plan for Phase 3
Dear member associations, athletes, coaches and officials,
Thank you for your continued patience and understanding as we endeavour to deliver a safe sporting environment for all. We have prepared our safe return sports plan for Phase 3 (as per government guidance) HERE.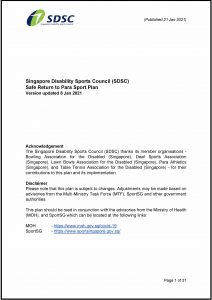 Thank you for being socially responsible and for complying with the measures that have been set out. 
If you have any questions, please contact the relevant sports officer or call 6342 3501.